We proudly serve Troy and the surrounding area for all your routine car maintenance and auto repair needs. We have built a reputation to be the best in the automotive business making customer satisfaction our number one goal.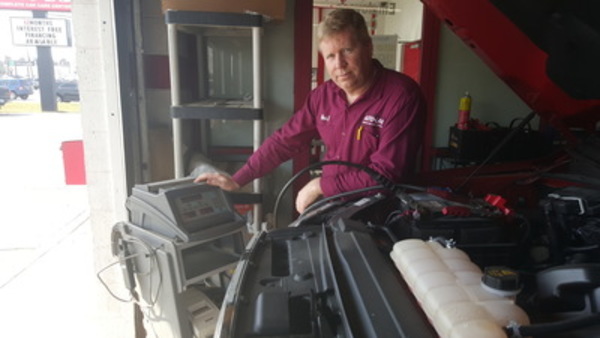 Auto lab of Troy is owned and operated by Mark Stull who is an A.S.E. Master Certified technician. Mark has over 35 years of professional experience in the automotive repair industry. He put a team of automotive professionals together to make Auto lab Troy the best automotive repair facility around. Together, they have over 80 years combined of automotive experience. For years, they have provided outstanding customer service that has earned a reputation of Troy's #1 destination for auto repair and maintenance.
We take pride in our work here at Auto Lab of Troy. 100% customer satisfaction is our #1 priority. We strive to build good customer relationships and honest quality repairs fixed right the first time. The staff is well trained and we have the most advanced equipment to handle today's cars. Whether its a tire repair, battery, struts, brakes, electrical, tune ups, heating and air-conditioning.
We can fix what the "other guys can't". Domestic and imports, passenger car, suv or trucks. Got a classic or muscle car? No problem! We provide honest and affordable service and even a FREE loaner car while your car is being serviced so you can continue on with your day and get to work or school.
Need a major repair but don't have the money now? Auto lab has got you covered. We have a 12 month interest free credit card you can apply for to keep your car on the road and running well even if you don't have the money today. Just ask about the details.
Sign up for our eSpecial program to receive exclusive monthly coupons via email.